Rebuild and Refurbishment Services
It's just a fact of life in the molding business – Hot Runner molds will periodically require maintenance. Sometimes they are minor fixes, while other times a major problem occurs demanding a complete system overhaul. Most of the time we don't see the crisis looming, so when it does you need a partner you can trust to get the system back in service and producing.
LHR Technical Service provides Customers with fast, expert hot runner system rebuilds and refurbishments that get your molds back on line. Our professional staff of Service Technicians will diagnose the problem to determine the root cause of the issue and provide a realistic solution. We offer prompt Threat Assessment Evaluations to outline the problem and resolution along with a price and work completion estimate.
Before: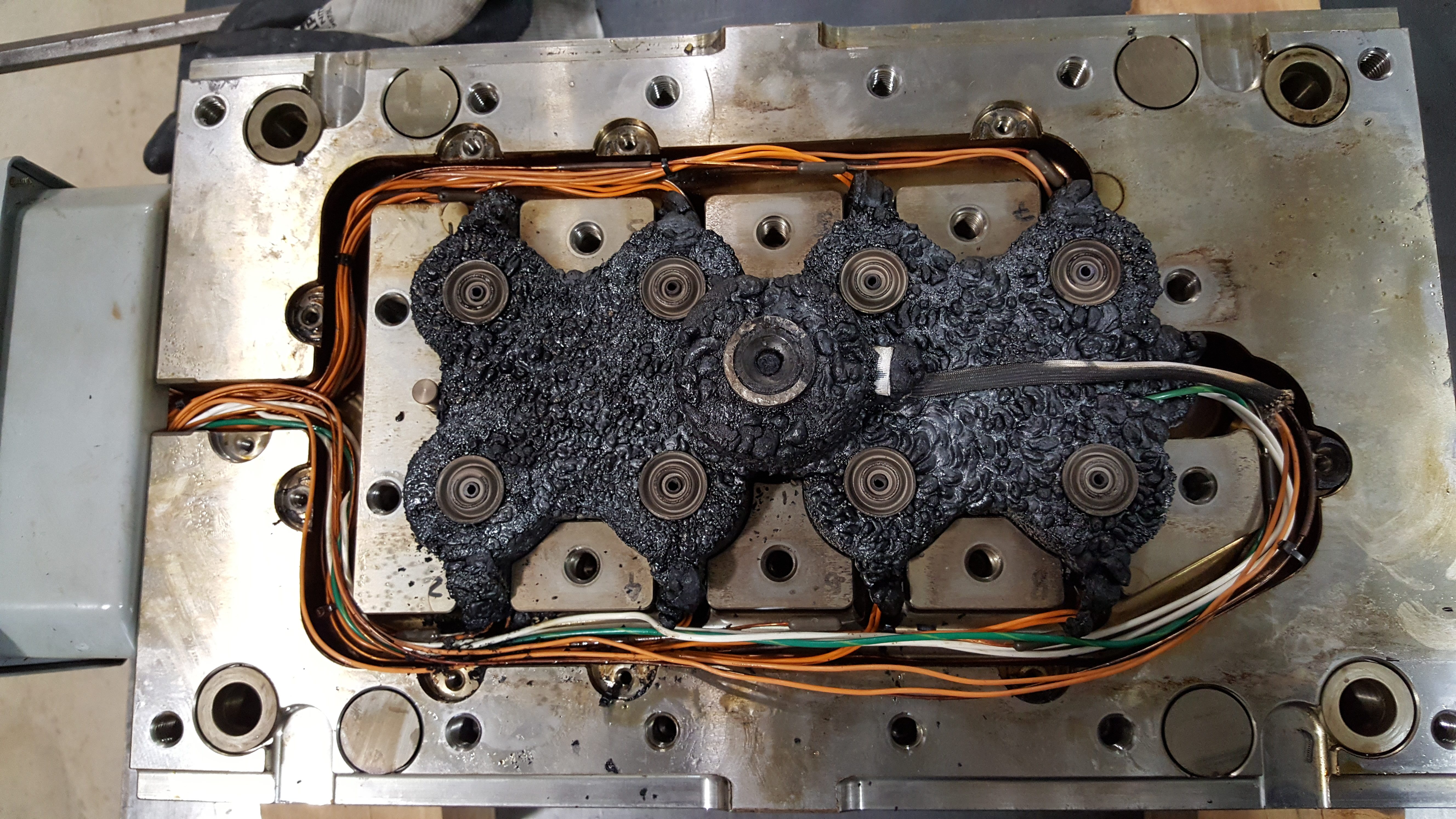 After: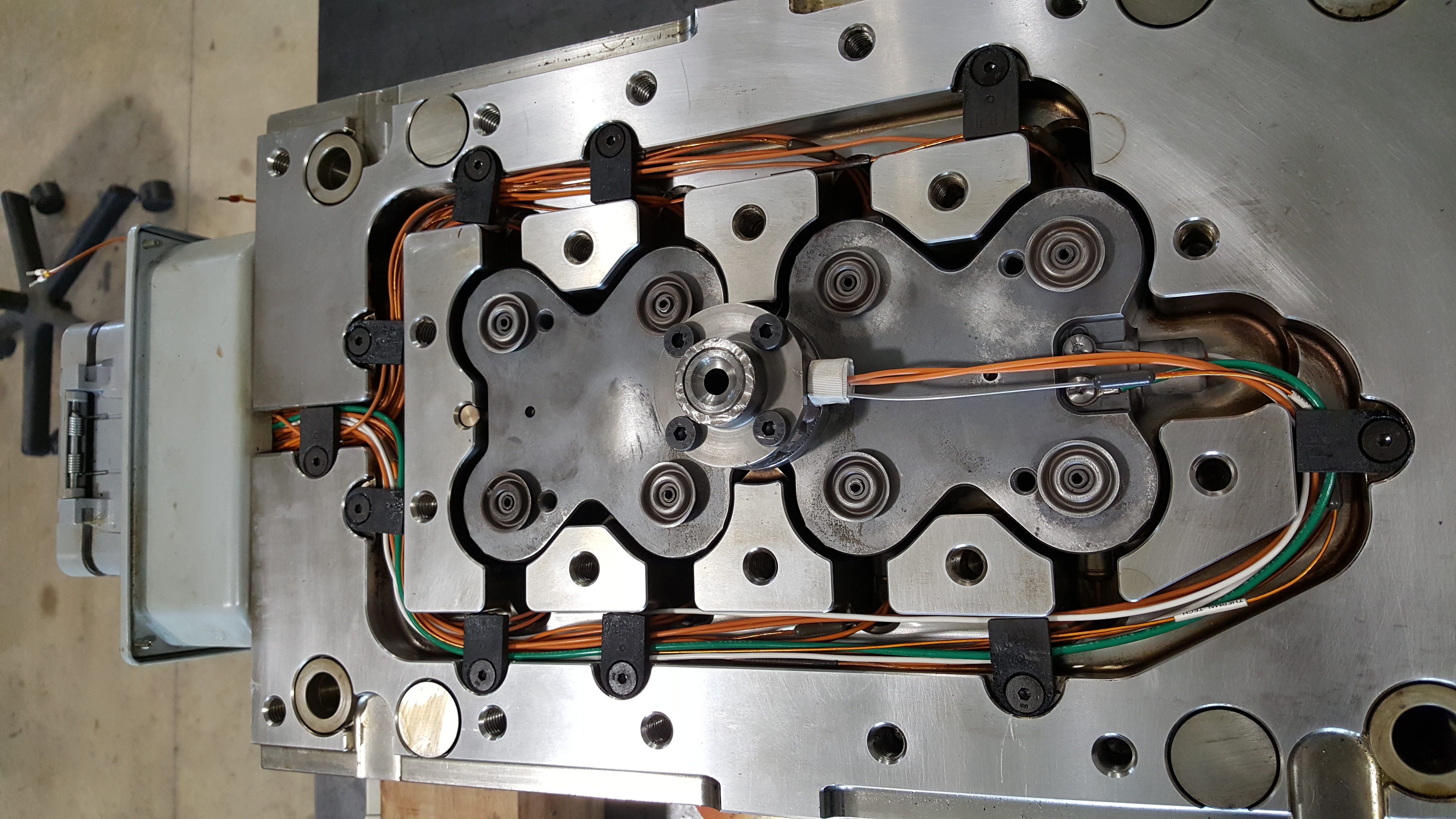 LHR provides Rebuild and Refurbishment Services for all major Hot Runner System brands
Hot Half System Rebuild – Disassembly of hot half system, clean all tool plates, perform precise measurements to ensure all plates are within specified tolerances, remove, evaluate, clean and repair all hot system components. System is reassembled and electrically tested for power and thermocouple continuity.
Manifold Refurbishment – All Manifolds are cleaned both externally and internally so that all material is removed from melt channels. The manifold is checked for leaks and measured to ensure all specified dimensional tolerances are met. Heating elements and connections are inspected and replaced if necessary. Surface grinding is available if required.
Nozzle Repair – Hot runner nozzles are fully inspected and cleaned to remove all resin from material tubes and tips. Tips are examined to ensure all length and tip angle geometry is within the manufacturers specification. New tips and grinding service is provided when required. All heating element and thermocouples are inspected for continuity and correct placement.
Temperature Control Calibrations and Repair – We perform diagnostics on Gunther temperature controls and calibration to ensure accurate temperature measurements and process control. Modules and relay cards can be repaired or replaced when required. We service Control to Mold cables as well.

Call us at (815) 786-2935 for Immediate Support
---
Engineering and Design Support
Call us at (815) 786-2935 for Immediate Engineering Support
Download Specific Product Information and Specifications
Complete Technology Catalog
Product Brochures
Case Studies